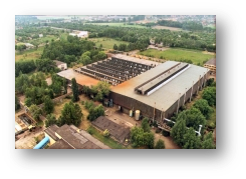 Kuźnia Ostrów Wielkopolski Sp. z o.o. offers a wide range of die forgings from steel with a weight 0.5 – 60 kg and open-die forgings up to 1 ton.
We are leading manufacturer of compontens for rail industry such as screw couplings, draw hooks, pull rods, draw gears, brake triangles, etc.
Moreover, we offer repair and regeneration services for rail vehicle components such as leaf springs, screw couplings, drawbars and others.
Many years of experience in the industry, wide technical equipment and qualified crew guarantee our clients the highest quality of products and services.